Personal Attention

from Application

to Closing
Making Dreams

of Home

Ownership

Come True!
Your Partner for

Reverse Mortgage

HECM Services
VA Loan Programs

for Veterans and

Servicemembers
Positive

Throughout the

Entire Process
Offering the Most

Competitive

Programs and

Rates!
Cornerstone First Financial:
Home Loans, Mortgage Services and More!
Cornerstone First Financial serves Washington DC, Maryland, Virginia, Colorado, Florida, Georgia, California, and Pennsylvania for home loan, refinance and debt consolidation. We are the first answer for families and individuals seeking to make their lives better through home ownership and mortgage refinance. We provide a wide array of loan products and services, including first-time home buyer programs, veteran home mortgage loans, mortgage refinance and reverse mortgage loans.  We offer the most competitive interest rates and programs.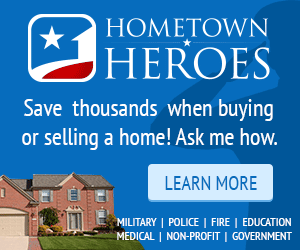 Are you here to learn more about our Hometown Heroes program?
Cornerstone First Financial featured on NBC. Learn more about how the United States Department of Veterans Affairs (VA) can offer support in the home buying and refinance process.
Our Loan, Mortgage, and Lending Services Include:
Cornerstone First Financial has first-time homebuyer loan program options that offer financial assistance.
On these common loans, the Federal Housing Administration provides mortgage insurance to protect lenders, making loans more available to potential homeowners.
The U.S. Department of Veterans Affairs helps active duty, reservist, and veteran members of our military purchase a new primary residence, by guaranteeing a portion.
For homeowners age 62+, a reverse mortgage allows you to access the equity in your home in the form of either income or a line of credit.
The Federal Housing Administration FHA offers special streamline refinancing programs:
The U.S. Department of Veterans Affairs (VA) offers special streamline refinancing programs:
Lower your payments, change your terms, or access equity by replacing your current mortgage.
Use the equity in your home to pay off debt at a much lower interest rate as part of a new (refinanced) mortgage.
See the full list of loan and mortgage programs offered by Cornerstone First Financial.
Mortgage Calculator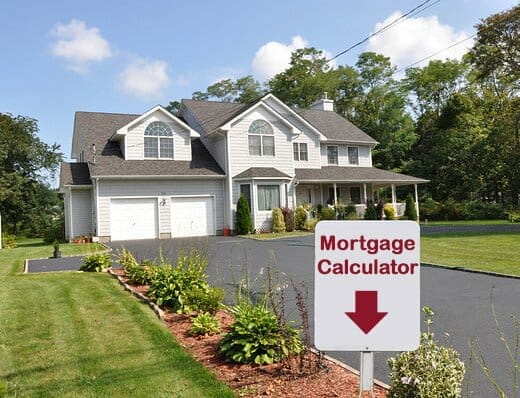 Cornerstone First Financial
News & Updates from Mark Livingstone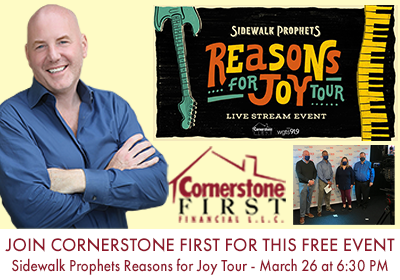 Do you need a reason to SMILE? Thanks to our friends at WGTS 91.9 FM, we are excited to present the "Reasons for Joy Tour" featuring Sidewalk Prophets! Join us on Friday, March 26th at 6:30 PM from the comfort of your favorite chair or couch for this special one-night-only virtual event LIVE from Nashville…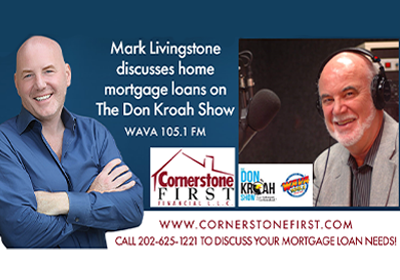 Mark Livingstone discusses home mortgage loans on WAVA 105.1 FM's The Don Kroah Show (February 2021.) Contact Mark Livingstone today at 866-625-1221 or mark@cornerstonefirst.com. Request a free rate quote now!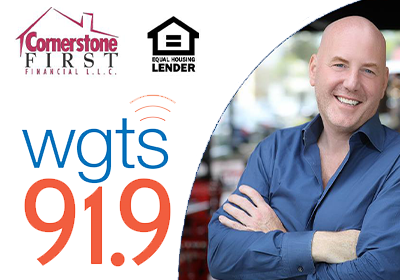 "We wanted to refinance our house mortgage and were searching online for good mortgage lenders. Whilst listening to WGTS 91.9 FM, I was made aware that Cornerstone First Financial was sponsoring some of the programs for WGTS. I looked up their website and made contact with Doug Rice. I can truly say it was indeed…