At Cornerstone First Financial, we offer a wide array of mortgage and loan services. Including both conventional loans and government-backed programs, our variety of mortgage and loan services and products enable us to meet the varying needs of our customers. We have mortgages for the purchase of a new home, the refinancing of an owned home, and even reverse mortgages for those who wish to convert equity into retirement income. We offer competitive home refinance programs that can help debt consolidation and home improvement projects. The diversity of our offerings also allows us to work with a wider range of credit situations than banks. In short, we try to have a solution for all home-related lending needs for all residents of Washington DC, Maryland, Virginia, Colorado, Florida, Georgia, California, and Pennsylvania.
Our approach to providing exceptional mortgage service is driven by superior pricing and products. We believe in building relationships through effective customer service – the kind of customer service that creates memorable experiences and repeat clientele.
Every Cornerstone First loan receives personal attention from application to closing. Whether you are interested in purchasing a home, lowering your monthly payments by consolidating debt or lowering your current interest rate, Cornerstone First has the best solution to fit your specific needs.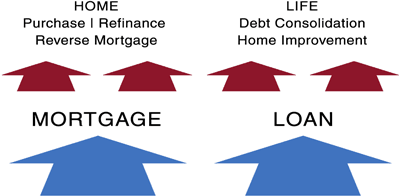 Available Home Loan and Mortgage Services and Products
Need a rate quote? Request a free rate quote here.
CONTACT US to speak to one of our knowledgeable mortgage loan officers or to receive more information on our home loan / mortgage products and services.
Cornerstone First Financial is a home loan lender serving Washington DC, Maryland, Virginia, Georgia, Florida, Colorado, California, and Pennsylvania with mortgage, FHA and VA streamline refinance loans, home improvement loans, HECM / reverse mortgage loans, and more.
That's right! Cornerstone First Financial started in the Washington DC area in 2001, but has grown to serve home buyers and homeowners in Maryland, Virginia, Georgia, Florida, Colorado, California, and Pennsylvania in recent years.