Whether we're loaning a household tool to a neighbor, or a lender is loaning hundreds of thousands of dollars for the purchase of a home, we all know that with any loan, there is a risk of "not getting it back." People (and financial institutions) are much more likely to loan something when there is insurance in place that guarantees return or repayment. This is where the FHA impacts home buying.
What is the Federal Housing Administration?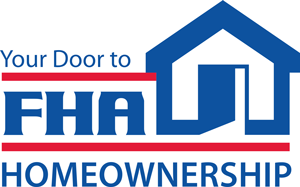 The Federal Housing Administration, generally known as "FHA", is a government agency that provides mortgage insurance on loans made by FHA-approved lenders throughout the United States and its territories. FHA insures mortgages on single family, multifamily, manufactured homes and hospitals. It is the largest insurer of mortgages in the world; insuring over 34 million properties since its inception in 1934.
The FHA has a set of standards and requirements for both lenders with whom it works, and borrowers who apply. Simply put, if a home loan applicant can meet these standards, then lenders are more likely to approve the loan because the FHA will insure it. Ultimately, the FHA puts home buying in reach for more Americans by offering this program. Cornerstone First Financial is proud to offer FHA Loans as one of our services.
Why Choose FHA Purchase Loans?
– Get to closing faster – easier to qualify
– Accept lower credit scores
– Non-traditional credit is acceptable
– Low down payment (3.5%)
– Non-occupant co-borrower is permitted
– Expanded qualifying ratios
– 100% gift is permitted

Protections and Advantages of FHA Purchase Loans
– No prepayment penalties
– Fully assumable
– Default assistance
– Lower premiums

Need a rate quote? Request a free rate quote here.
CONTACT US to speak to one of our knowledgeable mortgage loan officers or to receive more information on our home loan / mortgage products and services.
Cornerstone First Financial is a home loan lender serving Washington DC, Maryland, Virginia, Georgia, Florida, Colorado, California, and Pennsylvania with mortgage, FHA and VA streamline refinance loans, home improvement loans, HECM / reverse mortgage loans, and more.
That's right! Cornerstone First Financial started in the Washington DC area in 2001, but has grown to serve home buyers and homeowners in Maryland, Virginia, Georgia, Florida, Colorado, California, and Pennsylvania in recent years.