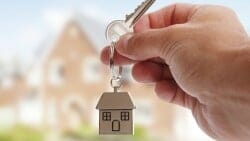 Whether you are a first-time buyer, relocating to a new area, or simply moving into a different house locally, Cornerstone First Financial is here to serve you. Purchasing a home – especially for the first time – can be very intimidating. Our experienced and caring team will guide you through the process, and try to make it as easy and understandable as possible. We have a variety of home loans, including both conventional loans and government-backed mortgage programs in our toolbox, and we will connect you with the best one for your situation.

New Home Loan Options
If you are looking for options in regards to things like a second mortgage, investment property, reverse mortgage for retirement, or any other home-related loan, we can help! We offer competitively low rates on a variety of purchase, refinance, and second mortgage programs; even if you are self-employed! So call or email us today!
About New Home Loan Rates
Fixed rate mortgages:
Interest rates and monthly payments stay the same for the term of the loan. The current terms available are 5, 10, 15 and 20 year fixed mortgages.

Adjustable rate mortgages:
Interest rates are fixed for a specific period of time before the rate and payment adjust up or down periodically depending on the market and index.

Need a rate quote? Request a free rate quote here.
CONTACT US to speak to one of our knowledgeable mortgage loan officers or to receive more information on our home loan / mortgage products and services.
Cornerstone First Financial is a home loan lender serving Washington DC, Maryland, Virginia, Georgia, Florida, Colorado, California, and Pennsylvania with mortgage, FHA and VA streamline refinance loans, home improvement loans, HECM / reverse mortgage loans, and more.
That's right! Cornerstone First Financial started in the Washington DC area in 2001, but has grown to serve home buyers and homeowners in Maryland, Virginia, Georgia, Florida, Colorado, California, and Pennsylvania in recent years.