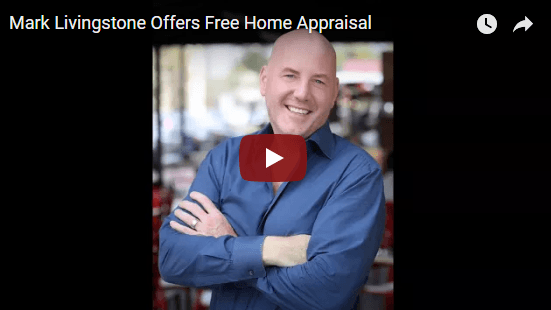 ICYMI: Mark Livingstone, President & Owner of Cornerstone First on The John Fredericks Show. Mark Livingstone, President of Cornerstone First Financial, discusses the mortgage market, including rates, mortgage refinance opportunities, reverse mortgages and special VA mortgage loan programs on the John Fredericks Show. The John Fredericks Show broadcasts live weekdays from 6-10am on WHKT AM 1650…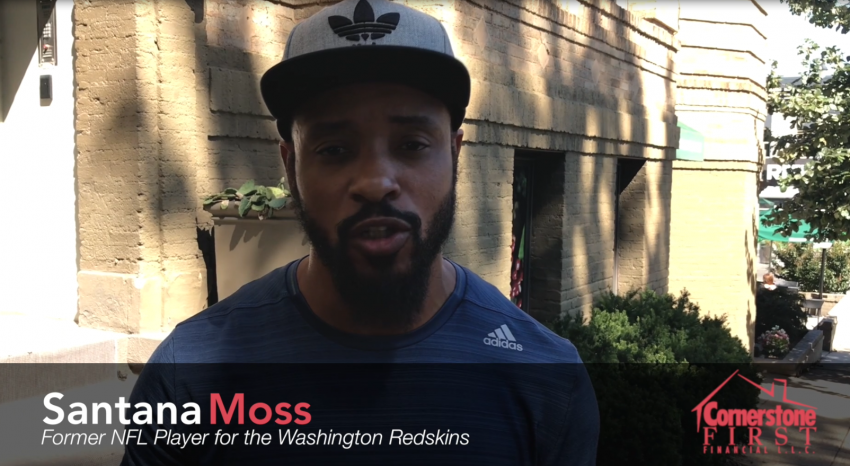 Watch this video, then call Mark Livingstone at Cornerstone First to get your best rate. GUARANTEED! Be sure to mention this ad when you call Mark! If you do, he'll give you $500 off your closing costs! Watch the video now: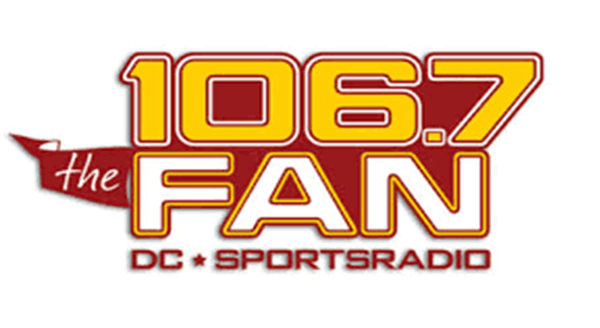 Cornerstone First Financial is proud to announce their media partnership with Santana Moss and 106.7 The Fan in Washington, D.C. 106.7 The Fan in Washington, D.C. is the radio station for D.C. sports fans. Listen to Cornerstone First Financial's radio advertisement on 106.7 The Fan and take advantage of Mark Livingstone's "Meet or Beat" rate…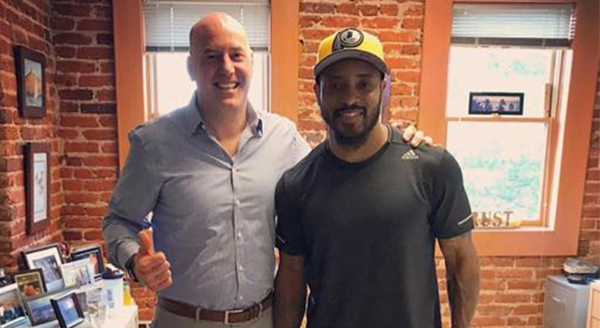 Cornerstone First Financial Signs Santana Moss as Spokesperson for Mortgage Loan Services FOR IMMEDIATE RELEASE: @cornerstone1st @EIGHTTODANINE WASHINGTON DC, May 25, 2017 – Cornerstone First Financial announced today that Santana Moss has signed an endorsement deal to represent Cornerstone First Financial and their mortgage loan services. Moss will appear in multiple marketing campaigns, advertisements and…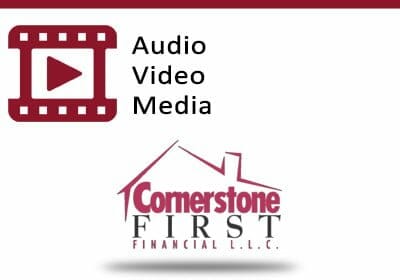 Cornerstone First Financial is happy to announce a partnership with The Mike O' Meara Show in Washington D.C. The Mike O'Meara Show is a fun mash-up of real life, pop-culture, news of the day, dynamic audio clips, and three guys have a good ole' time. Listen to The Mike O' Meara Show every Monday through…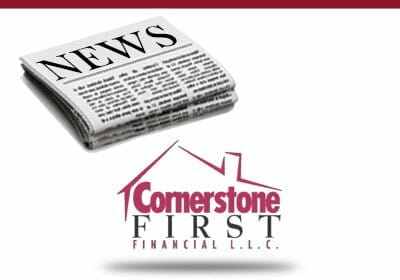 So you want to refinance, but mortgage rates are rising. Don't worry, you haven't missed the boat on your refi opportunity. Mortgage rates are still historically low, and they aren't expected to exceed 5% in 2017, according to many economists and mortgage analysts. Here are eight tips to help you successfully refinance your mortgage as…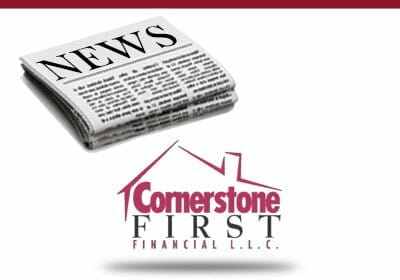 The combination of increased longevity and declines in the coverage of defined benefit pension plans means that retired homeowners increasingly risk running out of money because they live too long. Those who have significant equity in a home, however, can reduce or eliminate the risk if they use their equity wisely. This article will compare…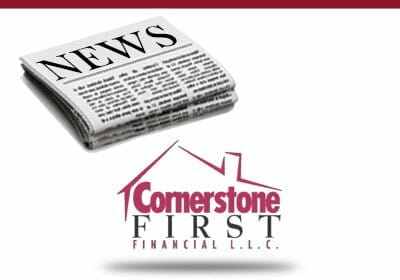 A mortgage rate lock helps protect home buyers from fluctuating mortgage rates as they're getting ready to buy a home. It locks in the interest rate for a loan for a certain period of time until the buyer makes it to closing. By locking in a rate, buyers will know what to expect and won't…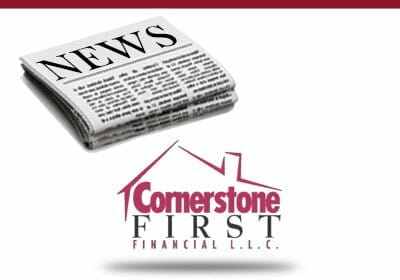 Buying a home is now more affordable than renting in most places, but there could be changes on the way. According to the ATTOM Data Solutions 2017 Rental Affordability Report, which analyzed data from 540 counties nationwide, buying a home is the more affordable housing option in 66 percent of the markets, up from 58…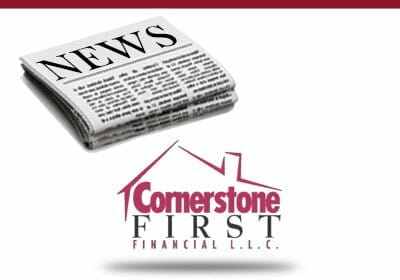 A refinance could cut your monthly mortgage payment, but that doesn't necessarily mean it's the right move. Even though rates spiked after the election and may rise further, there are about four million borrowers who will still benefit from refinancing, and of that, two million borrowers could save $200 or more per month by refinancing.…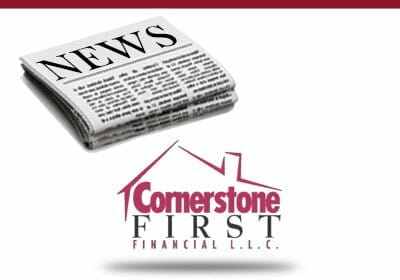 The first thing most lenders look at when you want to buy a home is your credit history. If you don't have credit card debt or take out loans, your credit history might be harder to establish. That could make it tough to find a lender who will work with you. But don't give up,…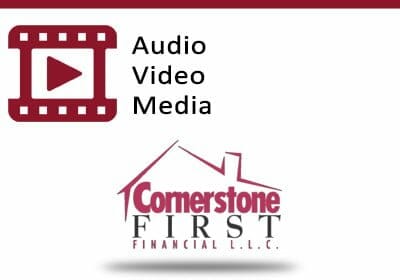 Mark Livingstone, President and Owner from Cornerstone First Financial live from the temples of Abu Simbel (أبو سمبل), near Nubia, Egypt. Mark Livingstone from Abu Simbel ( أبو سمبل ) Mark Livingstone from Abu Simbel ( أبو سمبل ) Posted by Cornerstone First Financial on Monday, March 28, 2016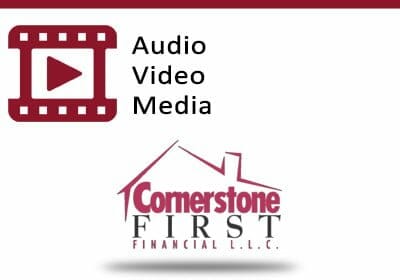 Following the Footsteps of Moses Pastor Lon and Mark Livingstone (descendant of David Livingstone, the missionary to Africa!) share their experience at the base of Queen Hatshepsut's Temple at the Valley of the Kings, Luxor, Egypt. Posted by McLean Bible Church on Monday, March 7, 2016 Pastor Lon and Mark Livingstone (descendant of David…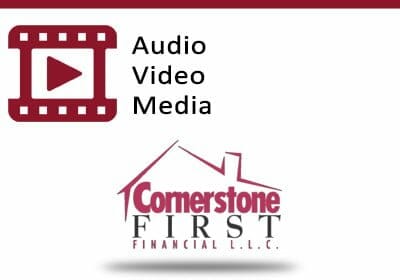 ICYMI: Mark Livingstone, President & Owner of Cornerstone First appears on the Saturday Morning Update on WMAL with Rick Fowler. About Saturday Morning Update Join nationally-recognized experts with candid commentary and analysis of the latest news stories affecting you and your future. Fox News analyst K.T. McFarland covers the latest developments on national…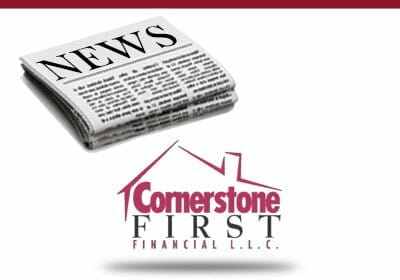 Will Originate Home Mortgage and Home Equity Loans in Florida FOR IMMEDIATE RELEASE: WASHINGTON DC, January 13, 2016 – Following over 15 years of success and achievements as a leading mortgage broker in the Washington D.C. Metropolitan Area, Cornerstone First Financial, a Christian owned company providing residential mortgage solutions to individuals and families who…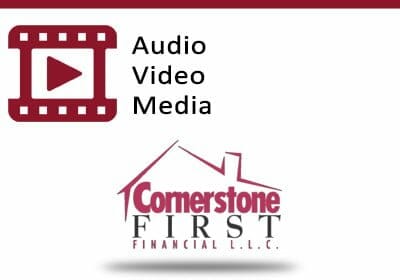 ICYMI: Mark Livingstone, President & Owner of Cornerstone First on The Don Kroah Show on WAVA 105.1FM / AM780. Part 1: Part 2: Mark Livingstone, President of Cornerstone First Financial, recaps the mortgage market for 2015 and projects for 2016 on the Don Kroah Show. The Don Kroah Show is one of the longest running…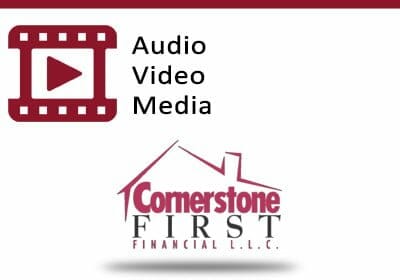 CORNERSTONE FIRST FINANCIAL: FED RATE INCREASE IS EMINENT BY END OF 2015 Mark Livingstone, President of Cornerstone First Financial, recaps mortgage market landscape for 2015 and outlines the projected fed rate increase that is eminent by end of 2015 on the John Fredericks Show. The John Fredericks Show broadcasts live weekdays from 6-10am on WHTK…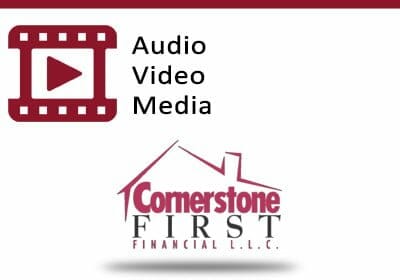 The Consumer Financial Protection Bureau (CFPB) issued a new rule that combines mortgage disclosures previously established by the Truth-in-Lending Act (TILA) and the Real Estate Settlement Procedures Act (RESPA) into a single rule effective October 3, 2015. New home buyers, listen to this important update and information.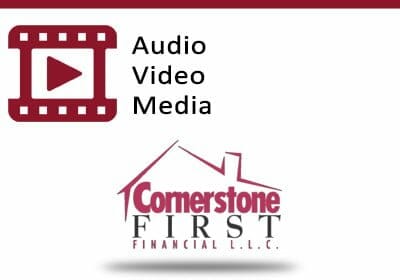 Mark Livingstone, President and Owner of Cornerstone First Financial on The Don Kroah Show on WAVA 105.1 FM / AM 780 on September 9, 2014 discussing the state of the mortgage market, new home loan programs and the house and real estate landscape. Cornerstone First Financial serves Washington DC, Maryland and Virginia. We…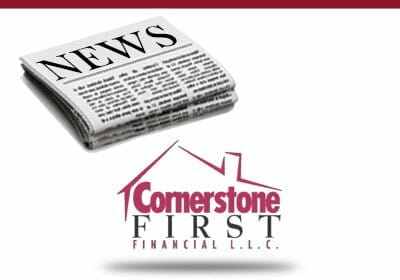 A good local school can be one of the biggest drivers of home prices in a community. Peter and Megan Dale of San Francisco say their two-bedroom condominium in Cole Valley, just south of the Haight-Ashbury District, is starting to feel cramped; their two school-aged children share a single room. But they have no plans…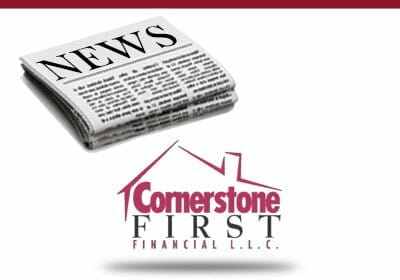 Jumbo borrowers rushed into interest-only mortgages during the housing run-up; now many face loans entering their principal-repayment period Jumbo-mortgage borrowers feasted on interest-only loans during the housing boom, enticed by low down payments and monthly outlays. But a monthly sticker shock could be ahead for these borrowers. During the peak of the housing boom, from…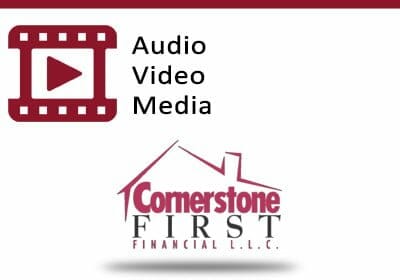 Mark Livingstone, President and Owner of Cornerstone First Financial on The Don Kroah Show on WAVA 105.1 FM / AM 780. Cornerstone First Financial serves Washington DC, Maryland and Virginia. We specialize in home refinance loans, home equity loans, purchase loans and debt consolidation loans. CONTACT US to discuss your mortgage loan…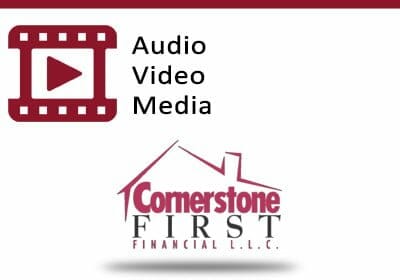 Mark Livingstone, President and Owner of Cornerstone First Financial on The Don Kroah Show on WAVA 105.1 FM / AM 780 on February 25, 2014.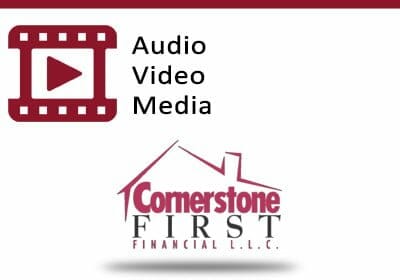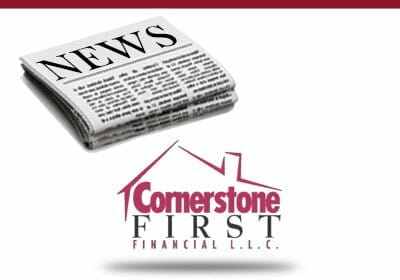 Once their grown children had moved away from the family home, John Goodman, 65, and his wife, Donna, realized they were ready to move on as well. "We had an old 1940s, beautiful home, but we just didn't need it anymore, and we didn't need the taxes and the maintenance that went with it," says…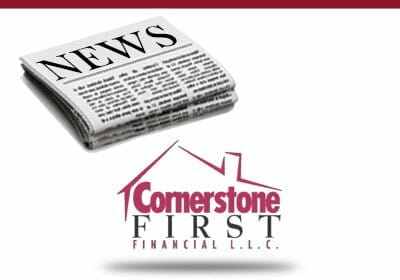 After year of struggles, the housing market roared back to life in 2013. The rebound will continue in 2014, but the pace will slow. Experts say 2014 will be a year of continued growth and stabilization in the housing market with rising home prices, fewer foreclosures and greater activity among underwater homeowners. But this year's…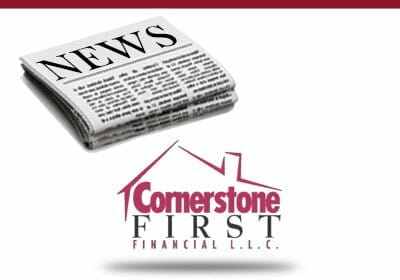 Search-engine giant Google wants to help make homes smarter and more connected, and took another step at that by by announcing its acquisition of connected device maker Nest Labs. Google announced it will pay $3.2 billion in cash to acquire Nest Labs, a company that develops "smart" home appliances such as thermostats and smoke detectors…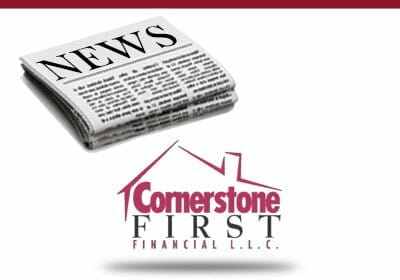 Private mortgage insurance is slowly starting to creep back into large home loans, adding a new fee for some wealthy borrowers. Traditionally, this insurance is sold to buyers who make small down payments, typically less than 20%, and is designed to protect lenders if a borrower defaults. The policies were widely used during the housing…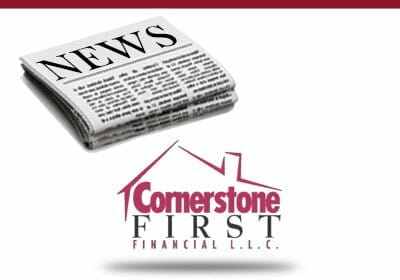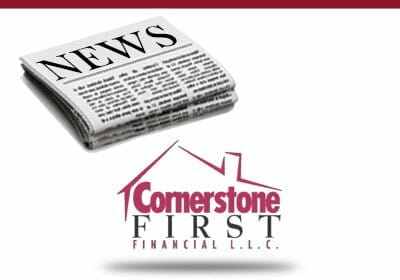 Move Can Help Retirees Keep Investments Until Right Time to Sell Reverse mortgages aren't just for people struggling to keep their homes anymore. The loans also can work for well-heeled retirees looking for a buffer to keep them from selling investments at the wrong time, according to academic researchers. And Congress last month gave…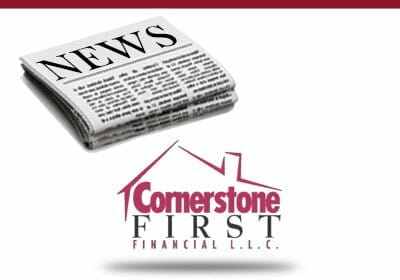 The government's Home Affordable Refinance Program (HARP) has helped millions of homeowners save money on their monthly mortgage payments, and it might help you, too — even if you owe more on your loan than your home is worth. But what if you have a "piggyback" loan — a second mortgage that you took out…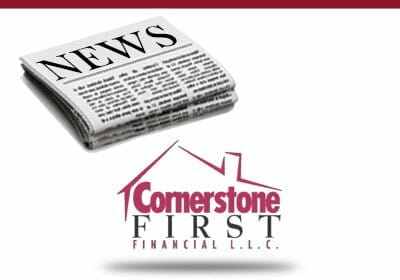 Veterans Affairs-backed mortgages are booming, and more important than ever, in today's strict lending climate. If you even think you might be eligible for this benefit, it's worth doing a little research to determine your eligibility. Even if you aren't personally eligible, you probably know someone who is and who can therefore benefit from this…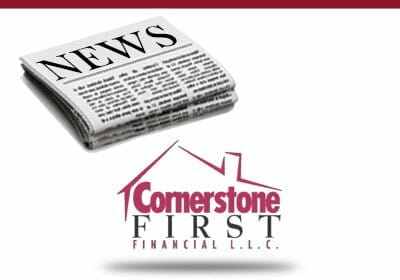 Outlining a reverse mortgage scenario in which a couple uses a reverse mortgage in order to buy a second home, columnist Tom Kelly shows the merits of using a reverse mortgage to purchase a new retirement home, rather than the traditional "age in place" use of the loan. "While the proceeds of a reverse mortgage…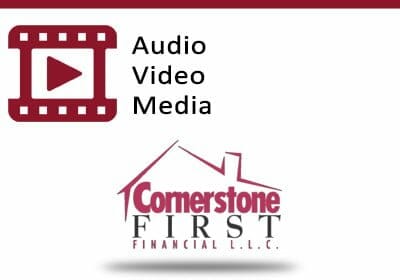 Mark Livingstone, President and Owner of Cornerstone First Financial on The Don Kroah Show on WAVA 105.1 FM / AM 780 on October 29, 2013.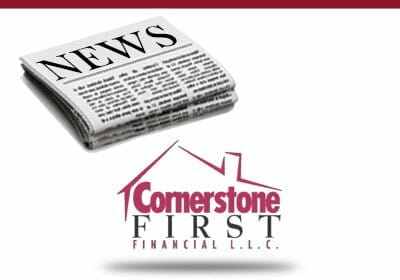 According to the Mortgage Bankers Association, overall applications were down by just 0.4 percent during the week ending September 27. Not surprisingly, refinance applications were higher last week as mortgage rates have found additional room to fall following the Fed's inaction last month. Refinance applications increased by 3 percent last week, bring the share of…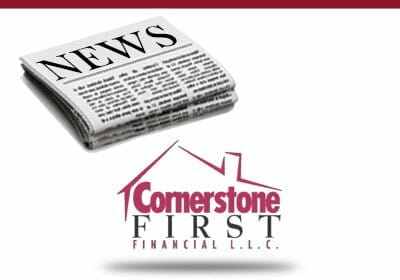 October 18, 2013 – Mark Livingstone, President & Owner of Cornerstone First Financial and John Fredericks discuss how the government shutdown has effected the mortgage market, what raising the debt ceiling til January 15, 2014 may mean for the market, government mortgage programs and interest rates. Click HERE for interview. The John Fredericks Show is…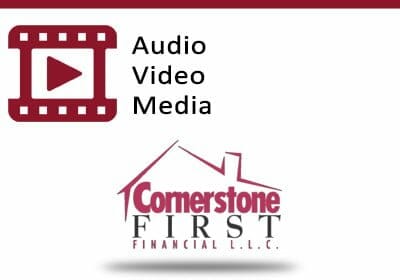 Mark Livingstone, President and Owner of Cornerstone First Financial on The Don Kroah Show on WAVA 105.1 FM / AM 780 on September 10, 2013.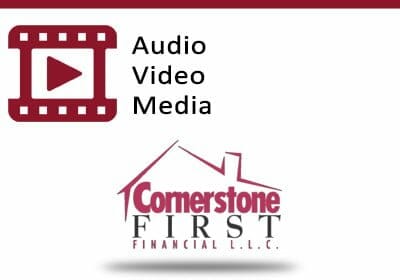 The real housing debate boils down to this: Should all Americans continue to have relatively easy access to the pre-payable, 30-year, fixed-rate mortgage?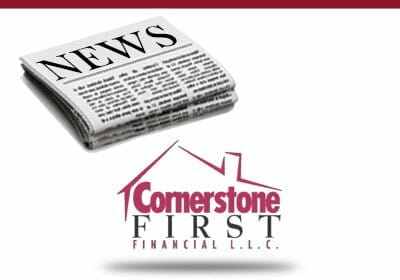 For home buyers and refinancing households, low mortgage rates have presented a second opportunity to capture low housing payments. Today's low mortgage rates can help your budget and help you save. Whether you're buying a home or refinancing, you'll be surprised at how low today's rates really are. Request a quote today. It's fast, it's…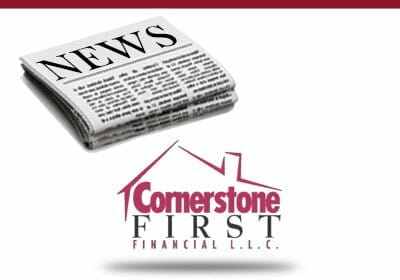 The government shutdown may force the housing market to a near-standstill, simply because of a clog in the paperwork. Although initially it seemed the housing market would be largely unaffected by the government shutdown, lenders are hitting a roadblock that could cause major headaches in the mortgage market. The IRS is closed, and that means…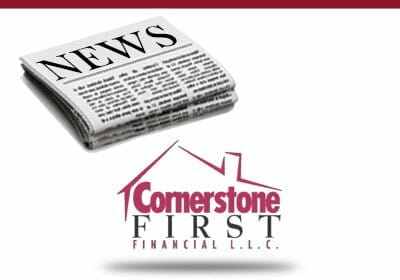 Join Cornerstone First Financial in supporting the Rockville Volunteer Fire Department at the RVFD Golf Tournament on Monday, September 23, 2013 at Norbeck Country Club. Click here for details!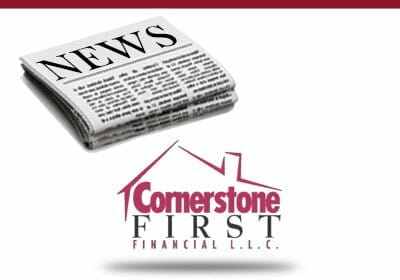 The U.S. economy grew at a 2.5 percent annual rate in the second quarter, faster than initially estimated, as American companies exported more and consumers bought fewer imports than the government had calculated last month. The number was revised up from the government's initial announcement that the economy had grown at a 1.7 percent annual…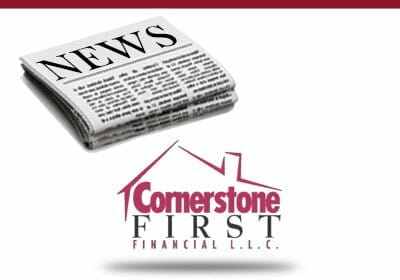 More jobs and easier loan terms will boost demand for new mortgages in the second half of this year as homebuyers shrug off higher interest rates, according to a Fannie Mae forecast. Lending for mortgages to purchase homes will increase 21 percent for the final six months of 2013 to $341 billion from $282 billion…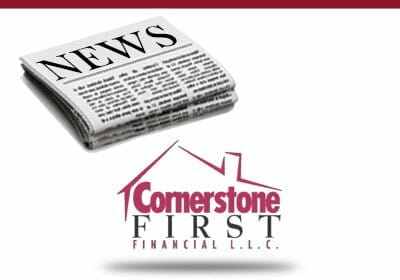 The White House released a raft of evidence touting California's housing recovery due to policies adopted since Obama took office in 2009, including: • As of May, 369,000 homeowners had refinanced their mortgages at lower rates through a program aimed at preventing foreclosures. • As of June, 294,000 homeowners had modified or were modifying the…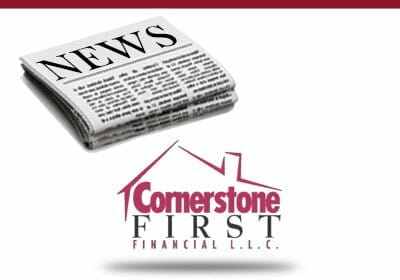 With housing markets heating up and interest rates still low, it can be a great time to invest in real estate. But if you don't have a lot of extra cash on hand, how do you pay for it? There are the usual methods, like financing the purchase with a mortgage or selling some stocks…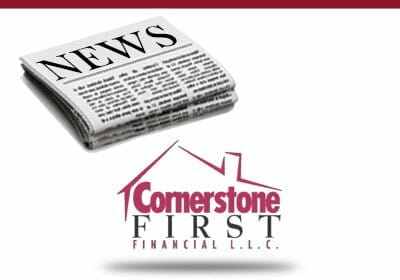 Prices expected to balance out month to month Those fearing the housing bubble apocalypse can finally breathe — it looks like home prices may begin to move laterally on a month-over-month basis moving forward. While the median cost per square foot rose 14.9% year-over-year in July, inventory fell by almost 16% in the same period.…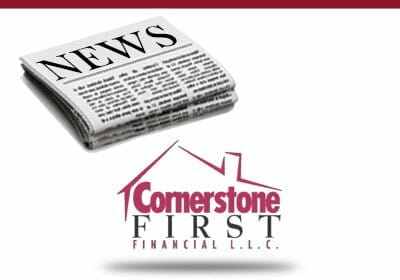 President Obama has unveiled his second-term housing agenda, which includes initiatives to support current homeowners, families hoping to buy their first home and the one-third of American households that rent. The plan has six basic pillars: Help more homeowners refinance to today's low interest rates; Clarify and streamline regulations to help more creditworthy homebuyers get…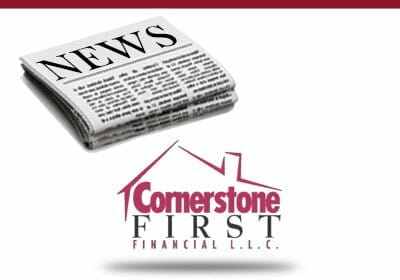 Owning a house was an intimidating prospect for me, but when the opportunity to buy came along, I just couldn't pass it by. Shortly after graduating from the University of Arizona, I got a job as a purchasing agent, earning more than I ever had before. Soon after I stumbled upon a cozy house with…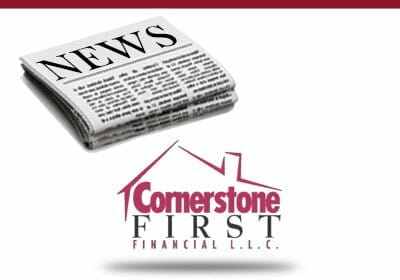 Sales of existing homes rose 6.5 percent in July and were up 17.2 percent from a year ago, though the National Association of Realtors warns rising mortgage rates could slow the pace of sales. Still, existing home sales have come in above year-ago levels for 25 straight months now. "The initial rise in interest rates…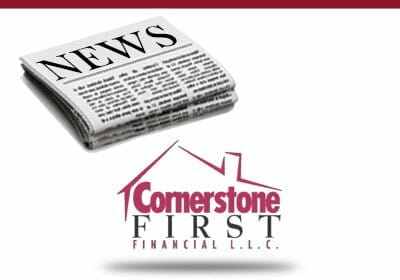 Borrowers qualify despite past foreclosures Potential homeowners who fell on hard times during the recession are being offered a lifeline back into the housing market, via the Federal Housing Administration. According to a letter sent to mortgage lenders, the FHA said it would offer mortgage insurance to borrowers who, during the recession, filed for bankruptcy…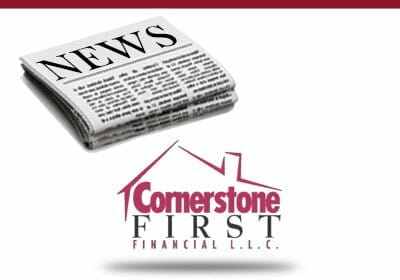 CoreLogic's monthly Market Pulse Molly Boesel looks at the influence interest rates, which have risen by a little over 100 basis points from May to August, may have on mortgage refinancing. Her article "Rising Rates Cooling Refinance Activity" notes that the recent increase was the largest rise in the 30-year rate since mid-2004. What, she…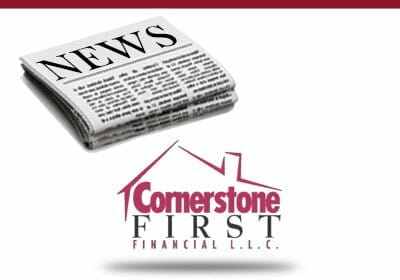 Underwater borrowers, distressed sales still linger in regions The housing market shifted to recovery mode this past year, with home prices on the rise and foreclosures falling closer to pre-crisis levels, RealtyTrac claims in a new report. More than 75 of the largest metropolitan areas across the nation posted a housing recovery index of more…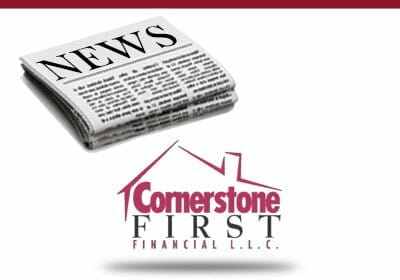 A Logan Circle office building that has served as the headquarters for the National Alliance of Postal and Federal Employees is being primed for conversion into residential units. The Fortis Cos., a D.C.-based real estate firm formed earlier this year, recently paid $5.5 million for the building at 1628 11th St. NW and is putting…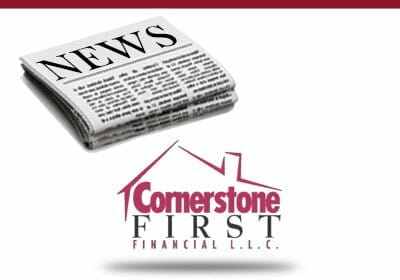 Maintaining a home is like eating a healthy diet. Everyone knows there's a whole list of things that should be done, but nobody really wants to spend the weekend painting the guest room, snaking out a slow sink drain, or cleaning out the gutters. Still, just as some delicious, low-carb dinners are easy to prepare,…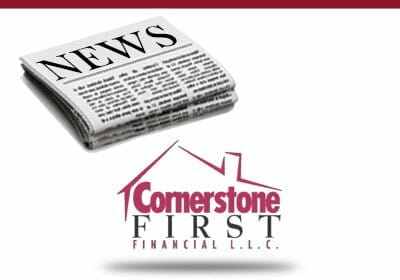 Potential buyers crept back into the U.S. housing market last week as applications for mortgages edged up, even though rates resumed their ascent, data from an industry group showed on Wednesday. The Mortgage Bankers Association said its seasonally adjusted index of mortgage application activity, which includes both refinancing and home purchase demand, rose 0.2 percent…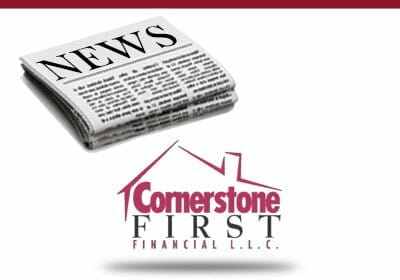 Here are five ways that mortgage experts say the market is becoming more flexible: 1. Some lenders are easing payment and credit score requirements. Having a modest down payment or a lower than stellar credit score won't necessarily keep you from buying a home. 2. Piggyback loans are popping up. The term describes two mortgages…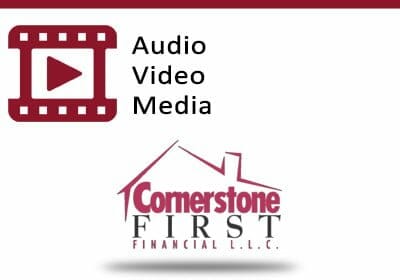 Mark Livingstone, President and Owner of Cornerstone Financial offers a factoids on the first steps to home purchase shopping and valuable information on cash out refinancing.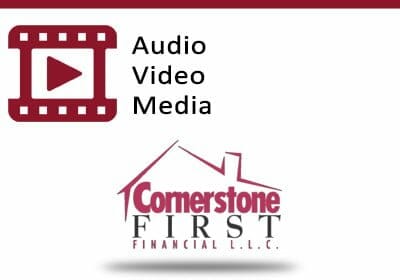 Mark Livingstone, President and Owner of Cornerstone Financial offers a factoids on the Federal Government Home Buyer Loan HARP Program and the VA IRRRLs Loan Program.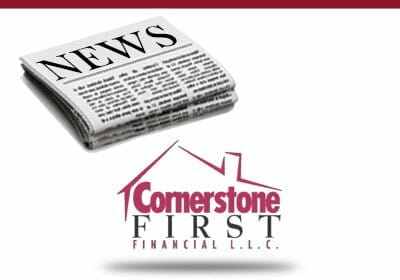 For the past few years, homeowners refinanced simply to lower their rate and their payments. With rates inching up, those prospects are no longer available but interest rate is not the only reason to refinance. I am seeing more homeowners refinance at present rates but including other debts, which offers significant monthly savings. In addition,…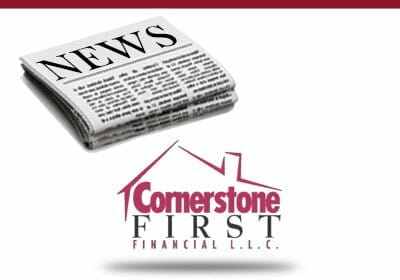 Tax-free savings accounts help Americans stow away money for health care and college tuition. Why not a tax-exempt account for yet another major expense: the down payment on a mortgage? A coalition that includes real estate developers and investors has been floating the idea as part of a package of reforms intended to overhaul federally…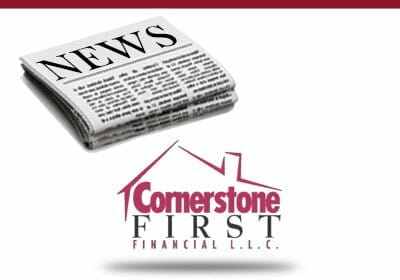 Thank you to my family, friends and community supporters! I've spent the past 12 years building a company that I am completely proud of. My company, Cornerstone First Financial, helps families achieve their dreams of home ownership and it's my pride and joy to help the community in this way. If you have worked with…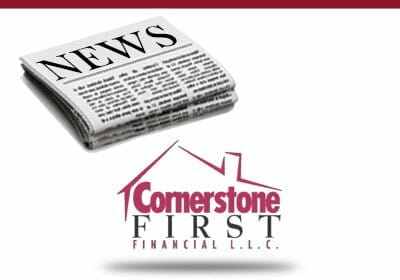 On Friday, several U.S. representatives announced the introduction of the bill titled "Homeownership Opportunities Act" (H.R. 2929), for the purpose of bringing a pre-tax savings program to help prospective home buyers save for a down payment more efficiently. Congressman Joe Heck (R-NV) expressed in a statement that as many young home buyers and even families…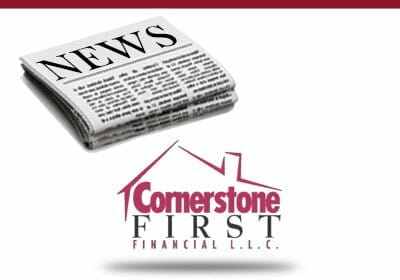 Metrostudy, a real estate consulting firm based in Houston, analyzes the health of the residential market in metropolitan areas across the U.S. and issued prescient warnings about the coming housing bust as early as 2004. One of its main analytical tools is what makes Metrostudy interesting: drive-bys. Employees drive through newly built—or still being built—home…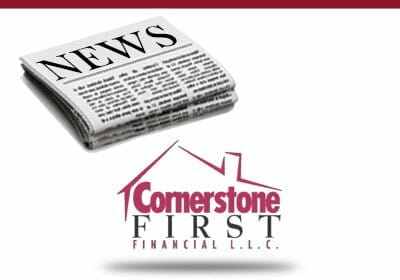 In mid-July, Federal Reserve Chairman Ben Bernanke attempted to soothe the markets' fears about home loan rate increases. As a result, Bond prices bounced higher from lows not seen in two years, and Stocks traded at all-time highs. Indeed home loan rates have certainly moved up a little, down a little. Bernanke also repeated that…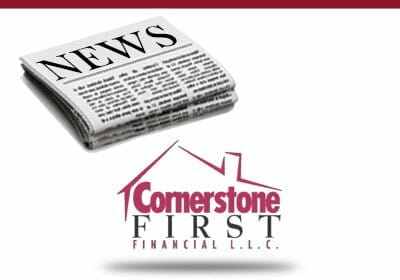 When Los Angeles resident Jung Lim went shopping for a bigger house for his expanding family, his lender offered him an adjustable-rate mortgage with an interest rate about a percentage point cheaper than a fixed loan. The professor of dentistry figures the money he'll save makes up for the extra risk. At the height of…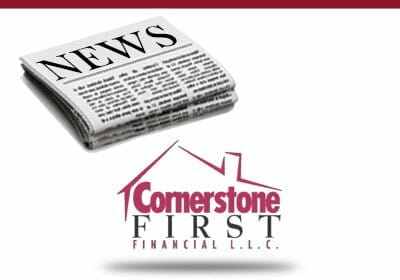 The last full week of July has been a quiet one for mortgage-related news, but next week could be a very different story. In terms of macro-economic developments which could affect mortgage rates, the last one of any significance came on July 16 with the announcement of the Consumer Price Index (CPI) increase for June.…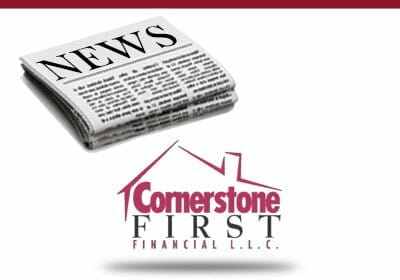 While rates have increased in the past month, it has caused a number of fence sitters to jump into the mortgage market. While many are prospective homebuyers, some looking to refinance are also exploring their options. First, jumping into the responsibility of home buying should be based on the merits of homeownership not on trying…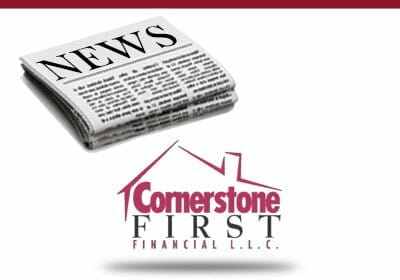 Home prices in the 20 biggest cities rose 2.4 percent from April to May, according to the monthly S&P/Case-Shiller Home Price Index, with a 2 percent monthly gain in the Washington market. Compared with May 2012, prices in those same 20 cities rose an average of 12.2 percent, nearly double the 6.5 percent annual gain…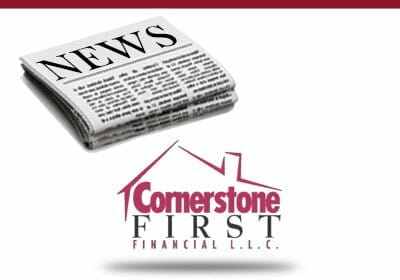 Anyone who has spent any time in Washington knows this is the city to live in to get things done. Everyone here has a plan to make a difference and change the world. Now a recent study conducted by Joel Kotkin and Wendell Cox at the Daily Beast confirms what those of us that love…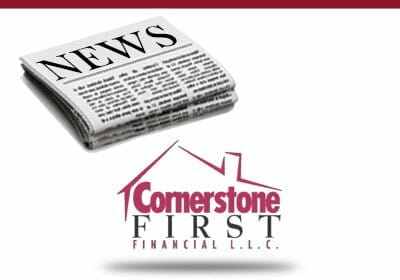 The Federal Reserve said Wednesday it will leave interest rates unchanged and continue to buy $85 billion in bonds every month while the economy continues to improve at a "modest" pace. The Fed will only begin pulling back on its stimulus program if the data points continue to improve. Stocks are off the highs of…