Move Can Help Retirees Keep Investments Until Right Time to Sell
Reverse mortgages aren't just for people struggling to keep their homes anymore.
The loans also can work for well-heeled retirees looking for a buffer to keep them from selling investments at the wrong time, according to academic researchers. And Congress last month gave a boost to the type of reverse mortgage that works best for that purpose.
Reverse mortgages let homeowners who are at least 62 years old borrow against their home equity. The loans don't have to be used for a specific purpose, but typically are used for home modifications, repairs, medical expenses or home care that elderly people might not otherwise be able to afford.
The loan is due, with interest, when homeowners move out, sell the home, die or fail to pay property taxes or homeowner's insurance premiums. The homeowner's heirs typically sell the house, pay the balance and keep whatever is left.
At least 595,000 households have an outstanding reverse-mortgage loan, according to the National Reverse Mortgage Lenders Association, a Washington industry group.
In the past, many financial planners recommended reverse mortgages for their clients only as a last resort because fees were relatively high—as much as 5% of the loan amount. That changed a few years ago, when a new product was developed by the industry and insured by the Federal Housing Administration called the HECM Saver, which typically has lower upfront borrowing costs than earlier types of reverse mortgages. (HECM stands for "home equity conversion mortgage.")
With lower borrowing costs, some planners are finding new ways to use reverse mortgages to avoid selling depressed investments or to lower tax bills. "Retirement is really about cash flow," says Martin James, a certified public accountant in Mooresville, Ind. "Even for a person who's got their mortgage paid off, it's nice to have a line of credit sitting there."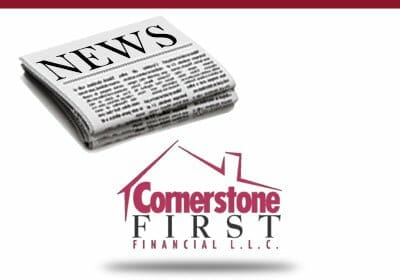 Earlier this year, the HECM program was eyed by federal lawmakers as a financial risk to the
FHA
, and lawmakers considered curtailing the program. The bill, passed by Congress and signed by President Barack Obama, is intended to give the Department of Housing and Urban Development the leeway to make changes to keep the program going, probably after Oct. 1, says Peter Bell, chief executive of the lenders' group.
Getting a reverse mortgage takes some due diligence on the part of homeowners and their families. Big-name banks largely quit the business in the aftermath of the financial crisis, leaving smaller companies and independent brokers to make the loans. Some financial advisers have been accused by regulators of encouraging elderly homeowners to put their reverse-mortgage proceeds into questionable investments, such as annuities with steep penalties for cashing in.

The Consumer Financial Protection Bureau said last year that it would coordinate with other regulators to root out reverse-mortgage scams, monitor the market closely for deceptive and abusive practices and consider further measures.
Interested in tapping your home as a security blanket? Read this full report and things you should consider here.