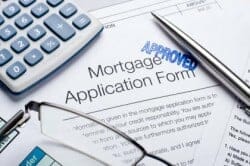 There is a lot of confusing lingo about jumbo mortgages, and not all lenders in all states agree on the details of their categorizations. To start with a definition that is clearly defined, a true jumbo loan is one that exceeds the loan limit set by the Federal Housing Finance Agency (FHFA) for loans to be handled by Fannie Mae or Freddie Mac. If you're not sure what that means and you would like to know, please visit our Conforming High Balance Loan page; we have tried to explain the purpose of Fannie Mae and Freddie Mac there. As of March 2017, this limit is $424,100. Larger loans can be acquired, but are called Conforming High Balance Loans.
As the value of a home gets higher, and because there is less (or no) support for insuring /guaranteeing it from government agencies, the amount of risk involved for the lender increases. When you hear the term "Super Jumbo Loan", it refers to a home that is not only above the FHFA loan limit, but is also at increased risk because of it's significantly higher price tag. Super Jumbo Mortgages are currently classified as a residential mortgage or other home-equity secured loan in an amount greater than $625,000 or $650,000. Lenders differ on what constitutes a super jumbo mortgage, and the amount is subject to their own internal investment criteria.
Because Jumbo and Super Jumbo Loans / Mortgages have greater risk for the lender and less support from the government, they typically have more stringent requirements and carry higher rates. Cornerstone First Financial will work with you on your high-value property purchase to make sure that you get the best possible rates and terms.
Cornerstone First Financial's Requirements to Qualify for Jumbo Loans:
700+ Middle Score
Maximum lending amount of $2,000,000
Maximum 80% financed for Primary Residence, with a middle credit score of 700+
Maximum 60% financed for Investment Property, with a middle credit score of 740+
Reserve requirement is 6-9 months depending on loan amount
Need a rate quote? Request a free rate quote here.
CONTACT US to speak to one of our knowledgeable mortgage loan officers or to receive more information on our home loan / mortgage products and services.
Cornerstone First Financial is a home loan lender serving Washington DC, Maryland, Virginia, Georgia, Florida, Colorado, California, and Pennsylvania with mortgage, FHA and VA streamline refinance loans, home improvement loans, HECM / reverse mortgage loans, and more.
That's right! Cornerstone First Financial started in the Washington DC area in 2001, but has grown to serve home buyers and homeowners in Maryland, Virginia, Georgia, Florida, Colorado, California, and Pennsylvania in recent years.