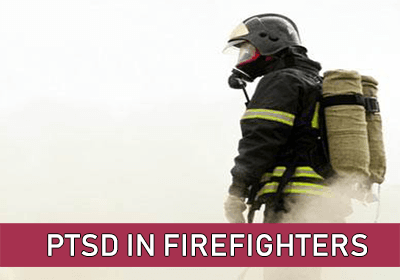 Post-traumatic stress disorder (PTSD) is a familiar condition these days, primarily associated with military personnel returning from war zones. However, in a new precedent, an appeals court in Illinois recently ruled that a fire official should receive workers' compensation for PTSD, and many public safety officials are trying to develop a more comprehensive understanding of who is at risk.
"It's a little scary that we had to go to court over a condition we already know exists," said Kevin Kupietz, a fire instructor at the Roanoke Rapids (NC) Fire Department and a faculty member in the Emergency and Disaster Management program at American Military University. "PTSD first transpired in the military, then law enforcement and we've just started to look at it in the fire service, but we still have to make it a priority."
The conversation around the issue may be in the early stages, but that doesn't mean PTSD among firefighters is a new occurrence in itself. It's more a matter of recognizing the condition where it hasn't been identified before.
BEATING THE STIGMA: Perhaps a key reason PTSD hasn't been talked about enough in the fire service community is the expectation many firefighters feel to fit a certain mold. Firefighters have long been held to an image of hardiness and strength. The idea of betraying this image can sometimes make it difficult for them to come forward and seek help.
Read the full report https://www.firerescue1.com/fire-products/human-resources/articles/142630018-The-challenge-of-recognizing-PTSD-in-firefighters/
About Firefighters Helping Firefighters (First Responders and Law Enforcement Too!)
Mark Livingstone and Nick Badalian embrace the brotherhood of firefighters. They have served their community in their careers as firefighters and real estate & financial professionals…
and
do their best to
take care of their own!
  With over 35 years of firefighting service in the community, both Mark and Nick follow the credo of
Firefighters Helping Firefighters
 and have created
an exclusive opportunity for Firefighters, First Responders and Law Enforcement
to purchase and finance real estate.
Are you ready to purchase a home or need a mortgage loan? Would you like to receive 20% in commission back from Nick and $750 from Mark? Complete the form to contact Nick and Mark to get started today!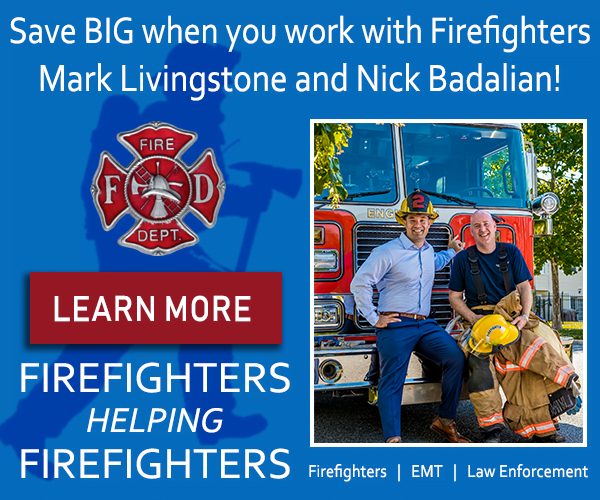 Why Work with Nick & Mark?
Homebuying and mortgage financing is a very challenging process. Nick and Mark can help through it all. Know all your options and determine what you can afford and finance. Learn more about Mark Livingstone, Nick Badalian and Firefighters Helping Firefighters DMV. When you work with Mark and Nick, you'll receive 20% in commission back when you purchase a home with Nick and $750 when you close on a loan with Mark.