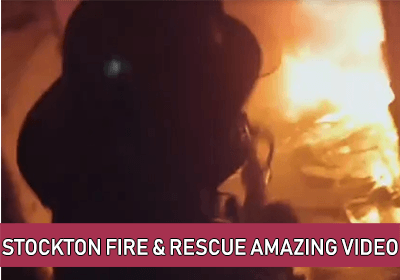 Stockton Fire Department released remarkable body cam footage showing firefighters battling a house fire and rescuing a caged dog who was trapped as flames approached.
Firefighters were called out to the fire at a 2-story home on Chatsworth Circle on June 30, 2018. When crews arrived, the house was engulfed in flames and thick smoke was pouring from the roof. The fire burned so hot that the windows blew out and smoke billowed out. This offered a rare glimpse with good visibility at just what firefighters must deal with in structure fires.
A hose team captured and detailed the fire battle and the dog rescue in the video. Firefighters head to the back of the home to keep the fire from spreading to a neighboring house when they find the dog locked in a kennel, the video shows.
View video at https://www.modbee.com/news/article214188544.html
About Firefighters Helping Firefighters (First Responders and Law Enforcement Too!)
Mark Livingstone and Nick Badalian embrace the brotherhood of firefighters. They have served their community in their careers as firefighters and real estate & financial professionals…
and
do their best to
take care of their own!
  With over 35 years of firefighting service in the community, both Mark and Nick follow the credo of
Firefighters Helping Firefighters
 and have created
an exclusive opportunity for Firefighters, First Responders and Law Enforcement
to purchase and finance real estate.
Are you ready to purchase a home or need a mortgage loan? Would you like to receive 20% in commission back from Nick and $750 from Mark? Complete the form to contact Nick and Mark to get started today!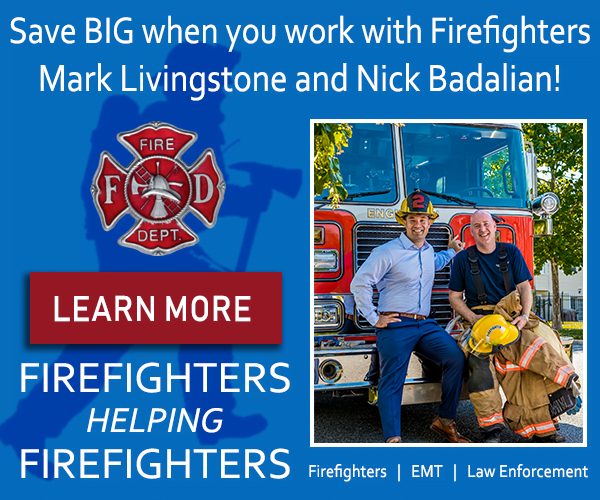 Why Work with Nick & Mark?
Homebuying and mortgage financing is a very challenging process. Nick and Mark can help through it all. Know all your options and determine what you can afford and finance. Learn more about Mark Livingstone, Nick Badalian and Firefighters Helping Firefighters DMV. When you work with Mark and Nick, you'll receive 20% in commission back when you purchase a home with Nick and $750 when you close on a loan with Mark.