Cornerstone First Financial is excited to announce their sponsorship with the Hey Frase Podcast in Washington D.C.  DCist named Hey Frase one of D.C.'s 11 Best Podcasts For Locals.
Hey Frase features media personality Sarah Fraser and her friend Paul Wharton, weekly in the Nation's Capital. Funny, enlightening, and pop-culture driven, the show aims to entertain and inspire its audience with a mix of personal stories; discussions of societal issues big and small, including uncomfortable topics such as conversion therapy, dog breed bans, and exotic themed classes; and humanizing interviews with vilified celebrities such as Omarosa and Miko Grimes.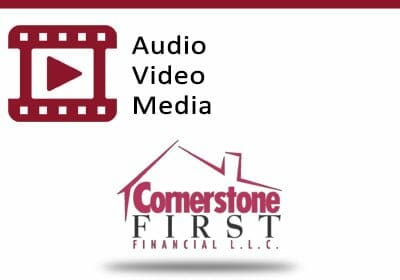 Hey Frase listeners! This sponsorship is a little out of our norm, but we want to let you millennials know that Cornerstone First is here to help you out with your first, new and next home mortgage loan purchase or refi, so give us a call today to see what you can qualify for. We are here to help you!
Mention Hey Frase! in your loan application process and receive your appraisal (up to $450) at closing, courtesy of our President of Cornerstone First Financial, Mark Livingstone. That's right no appraisal fee…but you have to mention the Hey Frase Podcast!
Let Cornerstone First help with your next home mortgage loan for purchase or refinance. We promise no BS…just low rates and super service! You won't regret letting us take care of your mortgage needs.

Listen to Mark Livingstone on Hey Frase: Coming Soon!